The Management Center: People of Color and Indigenous People Cohort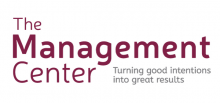 Organizational Overview
At The Management Center, we help social justice leaders learn how to build and run more effective organizations, so they can get better results. We want to see more social change in this country, and we know that producing it is hard. Disparities in money and power mean that social justice advocates need to work not just as effectively as their opponents, but more effectively. That's where we come in: We know what practices differentiate high-performing organizations, and we help organizations and leaders master those practices so they can deliver and sustain great results over time. For more information, visit www.managementcenter.org.
Service Description
We know that managers who are people of color or indigenous often face unique issues within their organizations while navigating the intersections of race, ethnicity, class, gender, and other identities. We've designed a management training course that creates space to discuss and offer support around the challenges of being a manager of color or indigenous manager in progressive and social justice organizations, and to share practices that can help managers of color and indigenous managers thrive. In this three-day, residential training, we'll cover all of the management tools and best practices that we include in our regular two-day Crash Course, with extra time built in for discussion about navigating race, identity, and power dynamics within our organizations for managers of color and indigenous managers. This course can hold up to 26 participants, and included in this offering is room and board for the three days at a location to be determined.
Eligibility Guidelines
Organizational Need:  Seeking an opportunity for two to four leaders to have space and support to discuss challenges as a manager of color or an indigenous manager.
Equity Commitment: Organizations have a commitment to diversity, equity and inclusion and are open to new ways of working to incorporate more equitable practices.
Values Commitment:

Desire to connect over issues faced by managers who identify as people of color or indigenous in progressive and nonprofit organizations.
Desire to become even better at managing a diverse team to achieve outstanding results.
Desire to reflect on and consider the impact of racial equity and inclusion as a manager.

Personnel Commitment:

Up to four participants from the same organization, to balance representation from different organizations.
While not a requirement, we find our trainings have even more positive impact when senior leaders attend and can bring the tools and practices back to implement with their teams.

Time Commitment: Three-day residential training

Travel time to residential location
Three-day course

Financial Commitment: Travel to location. Kresge does not want travel costs to be a barrier to participation, and some travel scholarships will likely be available. Please indicate anticipated need in the SurveyMonkey application for services. Room and board is included.
Additional Guidelines
Given our experience working with system change-focused organizations, our training will be especially helpful for participants from organizations doing organizing, advocacy, or policy change work.