Drawing on Detroit conference highlights
The Kresge Foundation and The Center on Philanthropy and Public Policy at the University of Southern California held a national forum in Los Angeles in May 2016 to discuss revitalization of American cities. Drawing explicitly on the experiences of Detroit and philanthropy's catalytic role, 170 policy makers, urban thought leaders and practitioners from more than 15 cities explored how lessons learned in Detroit might benefit other cities facing similar challenges.
Highlights of the conference, held May 4-6, 2016, in Los Angeles, Calif.
The videos below capture the plenary sessions.
Philanthropy's Catalytic Role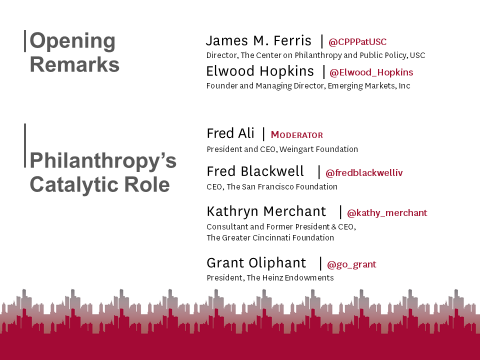 How can philanthropy castalyze cross-sector collaboration? What is its role in setting a vision for the future of cities? View video
Drawing on Detroit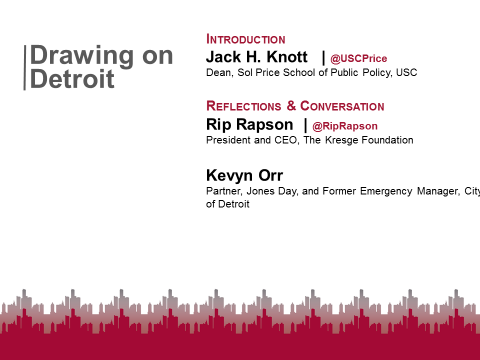 What may be illustrative for other cities to learn about what happened in Detroit and where it is heading today? View video
Enabling Environments
and Timelines for Change
What are the enabling conditions that are paving the way for turnaround in Detroit and other cities? View video
Lessons from Detroit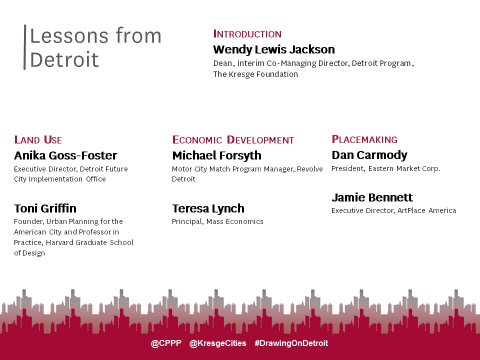 What strategies and structures have emerged in Detroit to address planning, entrepreneurship and the creative economy. How do they relate to approaches in other cities? View video
Building Economic Flywheels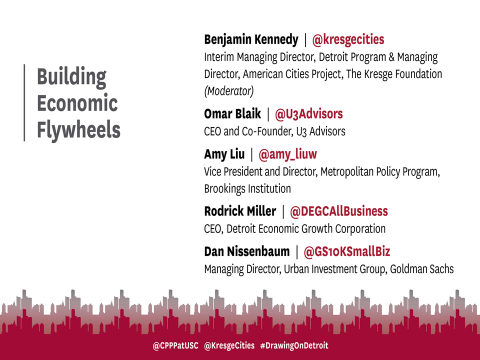 What is helping to spark economic momentum in Detroit and other turnaround cities? How can the resulting economic growth be shared most equitably? View video
Bold Urban Leadership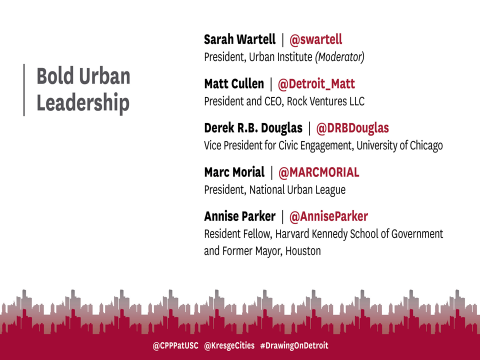 What new styles of leadership are helping to lead these efforts? What is needed to cultivate new leaders or create new networks of leaders in other American cities? View video