Health Philanthropy Fellow
Support our Health Program in implementing its mission to create equity-focused systems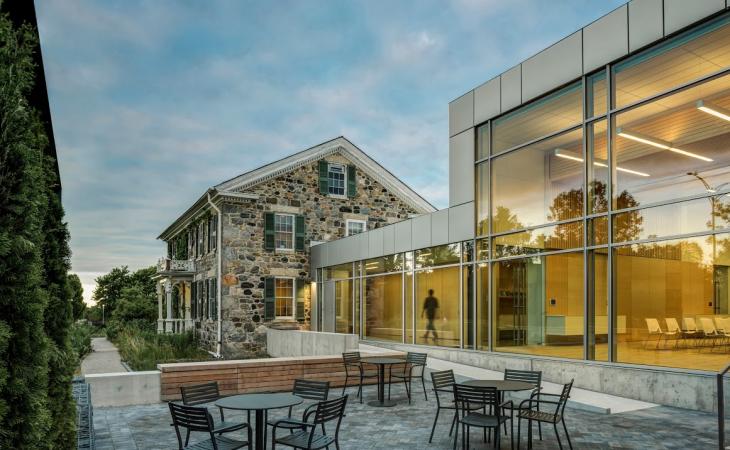 The Kresge Foundation is a private national foundation, with more than $3.6 billion in its endowment and a growing staff of over 100 employees. Our state-of-the-art, LEED Platinum-certified headquarters is located in metropolitan Detroit. The modern facility is anchored by a 19th century farmhouse and a new expansion that houses both a cafeteria and a convening center. Kresge also operates an office in Detroit's Midtown district. Our mission is to expand opportunities in America's cities for people with low income. We do this through grant making and social investing nationally in arts and culture, education, environment, health, human services, as well as community development in Detroit.
The Kresge Foundation's Health Program has an immediate opening for a Health Philanthropy Fellow who will serve a two year term.
About the Health Program
Kresge's Health program works to achieve equity-focused systems of health through three strategies:
Accelerate the Integration of Health and Human Services – We will invest in innovative in health and human services providers to work across sectors to create more seamless, effective and sustainable interventions that impact the well-being of people and the communities they serve.
Leverage Institutional Investment for Community Health – We will work to influence local and regional institutions to align their financial and human capital investments to build healthy, prosperous communities and equitable, sustainable economies.
Support Community-Driven Solutions for Health – We will drive locally determined solutions that influence policies, systems, services and practices to create equitable conditions and improve well-being.
In all of our work, we look for efforts that:
Include and build genuine community engagement and leadership.
Facilitate cross-sector partnerships and connections.
Prioritize health equity.
Develop innovative policy solutions.
Direct resources to upstream strategies.
Promote access to opportunities that can improve health.
Employ effective communication strategies.
Evaluate and disseminate the impact of health initiatives, programs and investments.
This is an exciting time for health philanthropy. Many of the basic health protections and resources that Americans have relied on are under threat. At the same time, policy makers, institutions and others are seeking new solutions and models that can generate better outcomes and reduce health care costs. Kresge's Health Program aims to play a vital role in both safeguarding essential resources for health, while fostering innovation that can improve opportunities for health in low-income communities.
About the position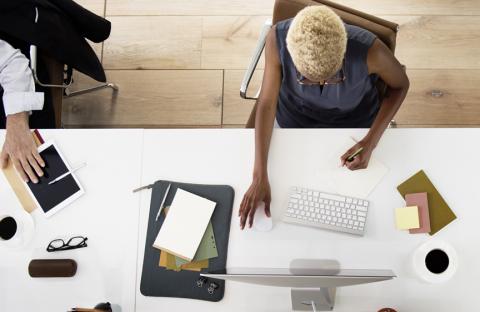 The Health Philanthropy Fellow will support the Health Program in implementing its mission to create equity-focused systems. The fellow will gain experience and insight into institutional philanthropy, health policy and advocacy, community development and strategies to improve the health of historically disadvantaged or disenfranchised communities. This position both provides a valuable career development opportunity for emerging public health professionals, as well as added capacity to enable the Health program to fulfill its ambitious vision. The fellowship will be a two-year appointment and is open to those who have completed master's level training in public health. We are also interested in candidates who have completed joint degrees involving public health and urban planning, public administration, public policy, health administration, social work and/or environmental science.
Primary responsibilities
Lead at least one priority project during the term of the fellowship, on a topic to be jointly determined.
Develop and manage a grant portfolio, including both new and existing grants.
Provide project management support and contribute to the coordination and execution of team programmatic processes and projects.
Provide preliminary review of incoming funding requests, including an assessment of their alignment with program strategies.
Analyze reports from grantees to identify key lessons that should be highlighted, shared and applied to our future strategies.
Participate in at least one cross-cutting Kresge function that provides broader exposure to philanthropic practice.
Contribute to the Health team's Strategic Learning and Evaluation practices.
Conduct background research to support Health team strategy and program development, and keep abreast of new developments and published research in health policy, public health and related fields.
Participate in travel to conferences, convenings and site visits with funded partners as needed.
Qualifications
Master's degree in public health; graduates of dual-degree public health and another discipline such as public policy, social work, public administration or urban planning programs are also strongly encouraged to apply.
At least two years relevant work experience.
An orientation toward practice rather than research (we value the role of research in shaping effective practice, but this is not a research fellowship).
The ability to collaborate effectively within and across Kresge teams to reach common goals.
A learning orientation that enables one to recognize patterns, identify key lessons and develop creative solutions.
A self-starter who is capable of managing multiple complex projects and tasks.
Someone who shares the Health team's commitment to equity, diversity and inclusion.
Strong written, oral and interpersonal communication skills.
Interested?
To apply please send the following to careers@kresge.org:
Résumé or curriculum vitae
Cover letter/essay describing skills describing:

How the candidate's skills and experience would contribute to the success of the Kresge Health team;
What the candidate finds compelling about this opportunity;
How this fellowship would advance the candidate's career development plans.

Two letters of recommendation.
Original transcripts of graduate work.
The deadline for application submittal is March 2, 2018. We aim to have our Fellow on board by June 2018.
Kresge is proud to be an Equal Employment Opportunity and Affirmative Action employer. We do not discriminate based upon race, religion, color, national origin, sex, sexual orientation, gender identity, age, status as a protected veteran, status as an individual with a disability, or other applicable legally protected characteristics.