Our Green Headquarters
We are based at the historic 19th-century Brooks Farm in now-suburban Troy, Mich. The office includes the original farmhouse and a barn, which are connected via a modern, green building completed in 2006. We promote environmental responsibility through our philanthropic activity. Our headquarters reflects our dedication to reducing the environmental impact of our own operations.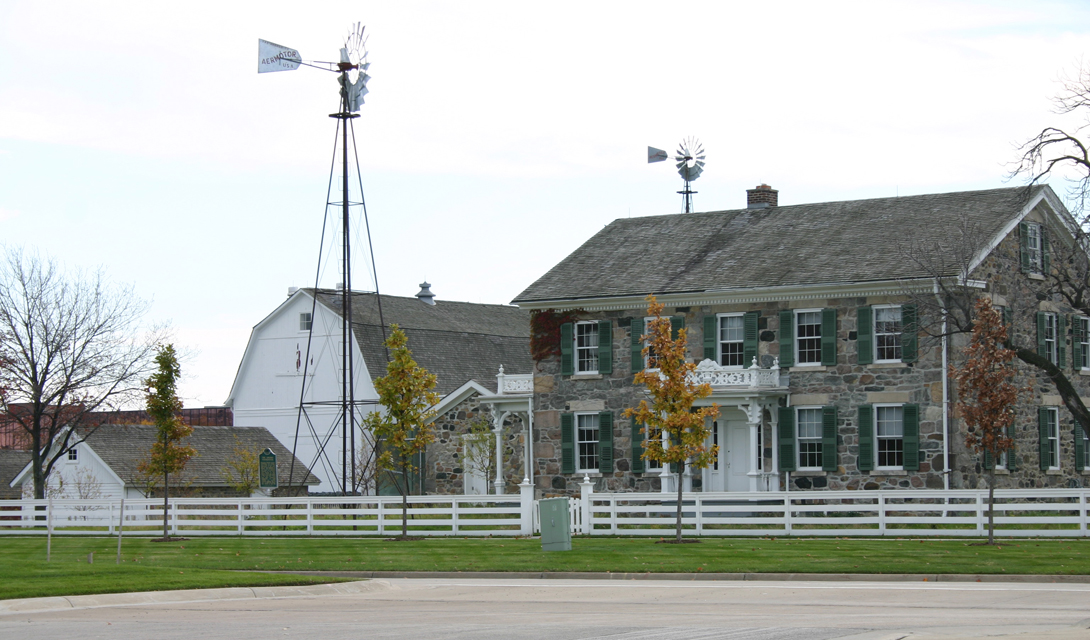 The plan for today's headquarters was unveiled in 2004. We had outgrown our available space and saw an opportunity to model historic preservation and green design and construction practices. A 1984 addition was replaced by a larger, modern facility. The farmhouse, a barn and several outbuildings were renovated.
Although the office space incorporates the farmhouse and barn, the majority of the project is new and makes extensive use of glass and aluminum. The project added 19,500 square feet, bringing to facility's total size to 27,848 square feet. In 2008, the U.S. Green Building Council awarded the project a Platinum designation in the Leadership in Energy and Environmental Design (LEED) Rating System.
Education
We are committed to using our headquarters as a model and a teaching tool for others. The foundation works with local developers to promote green design, construction and operations in southeast Michigan. We also provide tours for professionals, students and the public. On average, 180 visitors take a tour each year.
We also educate our own staff members by providing green office supplies and inviting guest speakers to discuss topics related to environmental responsibility. In addition, we display information about the design and construction of the facility, and a dashboard that provides real-time information about the building's energy use.
A path around the perimeter of the site encourages employees and visitors to interact with the landscape and the broader environment. Signs identify plant species and explain the landscaping and stormwater strategies.